Those of us at aboutGOLF are excited to announce the latest version of the aG Platform!
When aboutGOLF developed our first golf simulator over 20 years ago, no one could anticipate the transformative impact technology would have on golf. The leaps and bounds in computer graphics, processing, and machine learning have made it possible to simulate every aspect of the game—from the long drive off the tee to a short putt.
While we view true-to-life simulator play as a must-have, we also recognize the world has changed. Time has become our rarest commodity. Whatever we choose to do competes with work deadlines, family time, streaming services, and social media. We want to have fun, relax, and socialize on our own terms.
We know your time is precious. That's why we provide the most performant experience on any aG Links simulator, give you a way to remotely connect to your game and a community of passionate golfers via aG Locker, and frequently release new aG Content like fresh courses and games for every skill level. Our platform is software-based and cloud-enabled, providing you ways to play the game anytime, anywhere, and with anyone.
We've highlighted some of our platform's latest updates so you can see for yourself how we help you win the game.
Be In The Game With aG Links
We committed ourselves to creating the best way to practice golf indoors, and aG Links is the result. We simulate every aspect of the game for a true-to-life experience, and we analyze your game with absolute precision.
Now you can keep track of your records, milestones, and achievements while you play—which means you can prove to your friends that you really did hit that 380-yard drive. With our new online tournaments, competition is on-demand so you can play as time allows. We've changed how and when you log into aG Links and streamlined software updates to improve your user experience.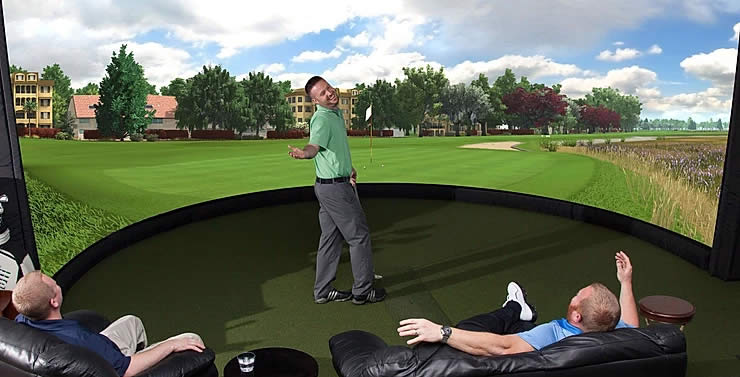 We'll post more details about our aG Links 1600 release, so check back soon.
Know Your Game With aG Locker
aG Locker is the cloud-powered mobile app that gives you access to your game and the aG Community — anytime and anywhere.
Your time at aG Links should be about the game, not the wait to get on a simulator. Now you can log in quickly and focus on your swing. We leverage cloud-connectivity to give you access to your data so you can analyze your game when and where you'd like. You can enter contests and view leader boards to see where you rank. Most importantly, we're building a community where avid golfers can share their achievements and new golfers can document their journey with the sport.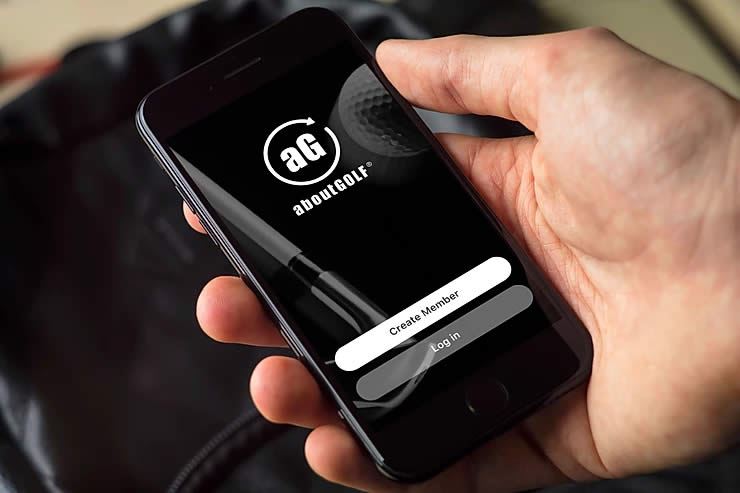 Check back for a more detailed post on how aG Locker helps golfers and businesses win the game.
Expand Your Game With aG Content
aG Content is a centralized hub that keeps you entertained while giving you the ability to consistently improve your game.
In addition to some great new courses like Duke St. Andrews and Brackett's Crossing, we have Ryder Cup courses from Gleneagles Centenary in 2014 to the upcoming 2020 venue, Whistling Straits. If you don't fancy playing a full round, try one of our challenging Ball Striking games. Our beta testers have been raving about Razor's Edge, a game that demands distance and accuracy with an ever-narrowing target.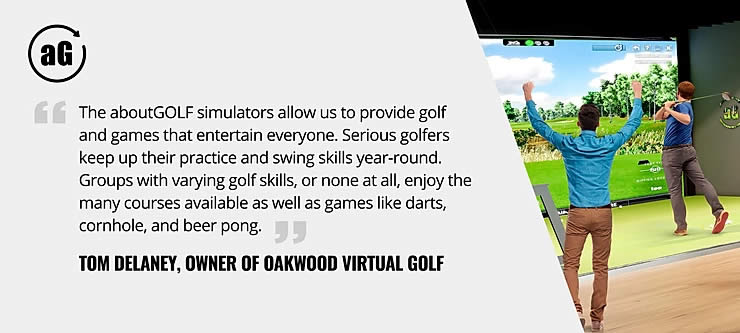 Compete Like Never Before
Because our platform is software-based and cloud-enabled, you can access your game data, milestones, records, and achievements whether you're on aG Data, playing on aG Links, or catching up on aG Locker. We're also modernizing indoor golf competition with aG Tour. Use aG Locker to register for an online event, take your swings at any aG Links simulator, and see how you rank as a tournament progresses.
How Does This Help Our Business Partners?
With QR readers for aG Links, users with the aG Locker app can log in effortlessly, saving your staff up to fifteen minutes per customer. You have new ways to connect with customers on aG Locker with the ability to push news and tailored offers to people in your area. Games like Razor's Edge offer a competitive challenge, and features like achievements and milestones will keep them coming back for more. aG Tours gives you a great reason to connect with your customers, and we know they'll be excited about the prizes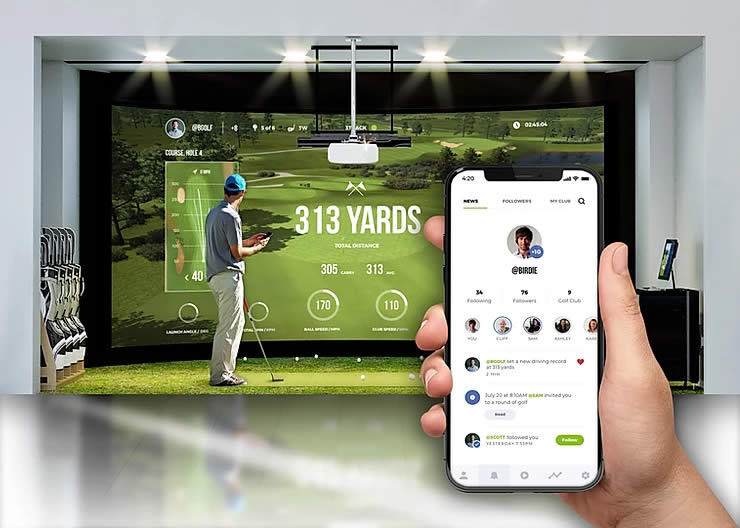 aG believes your prosperity is integral to our own success. We're building new ways to help with the day to day operational aspects of managing a business. In the future, you'll get better access to data, your own online community, and new ways to engage with your customers. We'll provide the technology and strategic support to take your business to the next level.
Modern Golf Is Here
As a Modern Golfer, you should play the courses you love when you want, always have the data you need to improve and have access to entertainment the whole family can enjoy. Most importantly, you should have a platform that connects you with others — because together is better and the future of golf.
aG is the platform for Modern Golf.