Sara Robinson, Co-Founder of Precision Sports, shares how she and her husband were first introduced to golf simulators. This experience led them to open a sports simulator business in Albany, New York in 2008. These forward-thinking entrepreneurs have expanded their business from a 2-simulator showroom to 8 demo units and diversified their business with innovative offerings. We're excited to partner with Precision Golf through our aG Partner Program!
Our Introduction to Golf Simulators
My husband, Dwayne, started playing golf when he was eleven. He first played at a summer camp and went on to compete on a team in high school. He still plays today.
Unfortunately, I didn't have the best experience when I started out.
My first time golfing was with Dwayne on a golf course in Florida. The course wasn't busy. When we finished, the club's superintendent made a point of coming over to say, "Boy, that took a long time." It made me uncomfortable. There wasn't anyone behind us. Why did he have to say anything?
I didn't play for a couple of years after that. One day, we ended up in Dick's Sporting Goods, and they had an indoor golf simulator demo unit on display. I said to my husband, "I wonder how much these are?"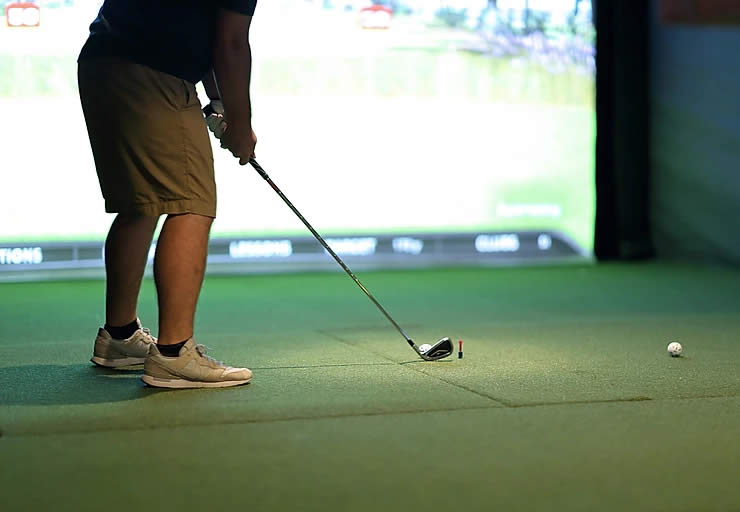 Because I had that experience in Florida, I knew I would be more comfortable learning on a simulator. I could go at my own pace on the simulator and then I could confidently play on a course.
We went on eBay and bought a golf simulator for $5,000. Obviously, it wasn't a high-end model, and we had no idea you needed 9-10 foot ceilings. Back then we didn't have that kind of space, so we rented a unit in an industrial park just so we could put the simulator somewhere. That's when I really started playing golf.
Entrepreneurial Inspiration Strikes
We had a lot of fun on that simulator. After a while, we realized there was a market of people out there who were beginners or wanted to improve their game. Why not start a business selling indoor sports simulators to them?
We started in the same location that we played in with our original simulator. After purchasing our first two demo units, we had a contractor come in and build demo booths. It was the perfect space for what we needed at the time.
What to Consider Before Buying an Indoor Simulator
We hold a consultation for all of our prospective clients.
The first thing I need to know is what kind of space they have for the simulator. I remember discovering we didn't have ceiling clearance for a simulator in our home, and I want to help others avoid the same mistake. Garage simulators are definitely a thing, and we're seeing more people talk about building a shed for the simulator.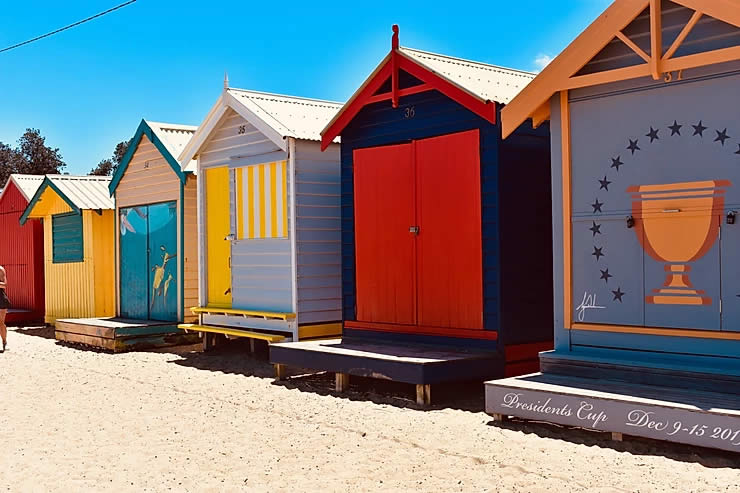 The second question I ask is, "What's your budget?" People are surprisingly forthcoming. If they have to stick to a price point and don't mind sacrificing some accuracy and experiencing a delay in the display, simulators can come in as low as $10,000. The price goes up if they want a better playing experience and don't want to participate in the construction of the unit.
The third question I ask is whether they'd like to use the simulator for game improvement, entertainment, or both. A lot of husbands have to clear their purchase with their spouses. A wife is more likely to approve the unit if it can double as an entertainment center or gaming station for the kids. The more you can get the whole family involved, the better. I know one customer purchased a sports add-on so his grandkids could play the few times they visit him per year.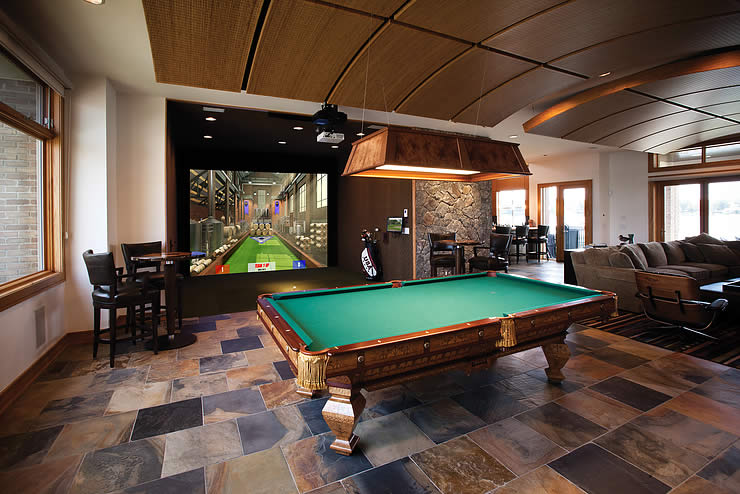 The fourth thing I try to find out is whether they fancy themselves a DIYer or if they're a person who wants to buy it and then have us come in and do everything. Do they want it straight out of the box as-is, or do they want customizations?
There are people who don't limit the price because they want the closest thing possible to being on an outdoor course, they want entertainment options, and they want the simulator construction customized to their specifications.
What's the Future of Modern Golf?
Think of the high-end stationary bike company customers rave about. They love the product because they can log into live classes while they work out, and they have access to a community of people cheering each other on. I think a golf simulator manufacturer could build a community using this model.
Maybe someone builds a product that isn't tied to one specific manufacturer. There's a popular mobile app that unites a community of runners and bicyclists. They share their workouts and comment on each other's times. Wouldn't it be cool if you could see if you're in the top 50% of everyone who's playing on sports simulators? Or are you in the top 75%? Where do you rank amongst others? People love to compete.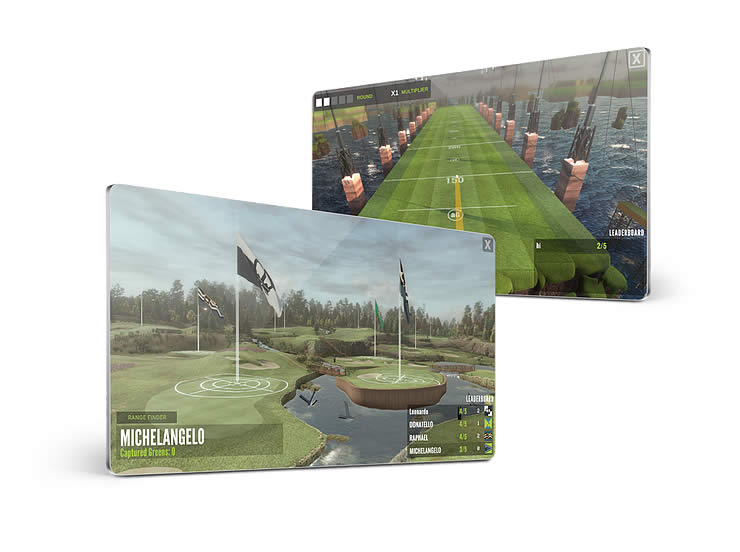 Let's say a husband wants to play golf on the simulator, but the rest of the family doesn't. His friends don't live nearby or can't come over. But if his buddy or some other random person has a simulator, they can play together. Maybe there's a matchmaker component that rounds out a foursome of people who want to play a full round together. It adds a social aspect to the game.
aG has a picture-in-picture feature that's really cool. What if you had live instructors who could jump into a session and offer live coaching? What if people you compete against online can see you and you can see them while you play? There are so many options.